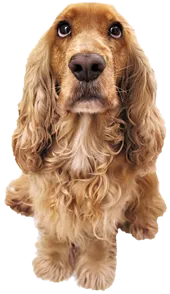 Bell Animal Hospital operates on the principles of honesty, integrity and open communication. We are committed to providing the best possible care for your pet. In order to do so, we do our very best to stay on top of the latest advances in veterinary technology and above all, treat all pets with loving care in every check-up, procedure, or surgery.
Bell Animal Hospital takes great pride in being an open hospital. We understand that leaving your pets behind for surgery can be a nerve-wrecking experience for some. Thus, we welcome owners to be with their animals during any medical procedure, whether it is a simple vaccination or a complex surgery, if you are comfortable watching that.
There are often many ways to approach a problem in veterinary medicine, which results in more than one treatment option. We will take the time to explain each option; the benefits and drawbacks of each, to help you reach a decision that best suits you and your pet. You will be asked and informed before we do any additional tests; you will never receive a bill that's higher than the estimate you were provided.
Bell Animal Hospital accepts payment via debit, cash, MasterCard or Visa. In order to continue providing you high quality service utilizing the best medical technologies, we request that payment be made at the time services are rendered.
We provide estimates for all surgeries and hospitalizations. If you have not received an estimate, you are welcome to request one at any time for your expected charges.
We offer discounted services to local area rescue groups. Pre-approval is required to qualify for the rescue group discounts, please call us for more information.
We will be pleased to be of assistance in any type of emergency. We have a veterinarian and personnel on call 7 days a week who are trained and equipped to handle any urgent care your pet has. If we are closed, please call 613-967-9800 to speak to Dr. Lubana.